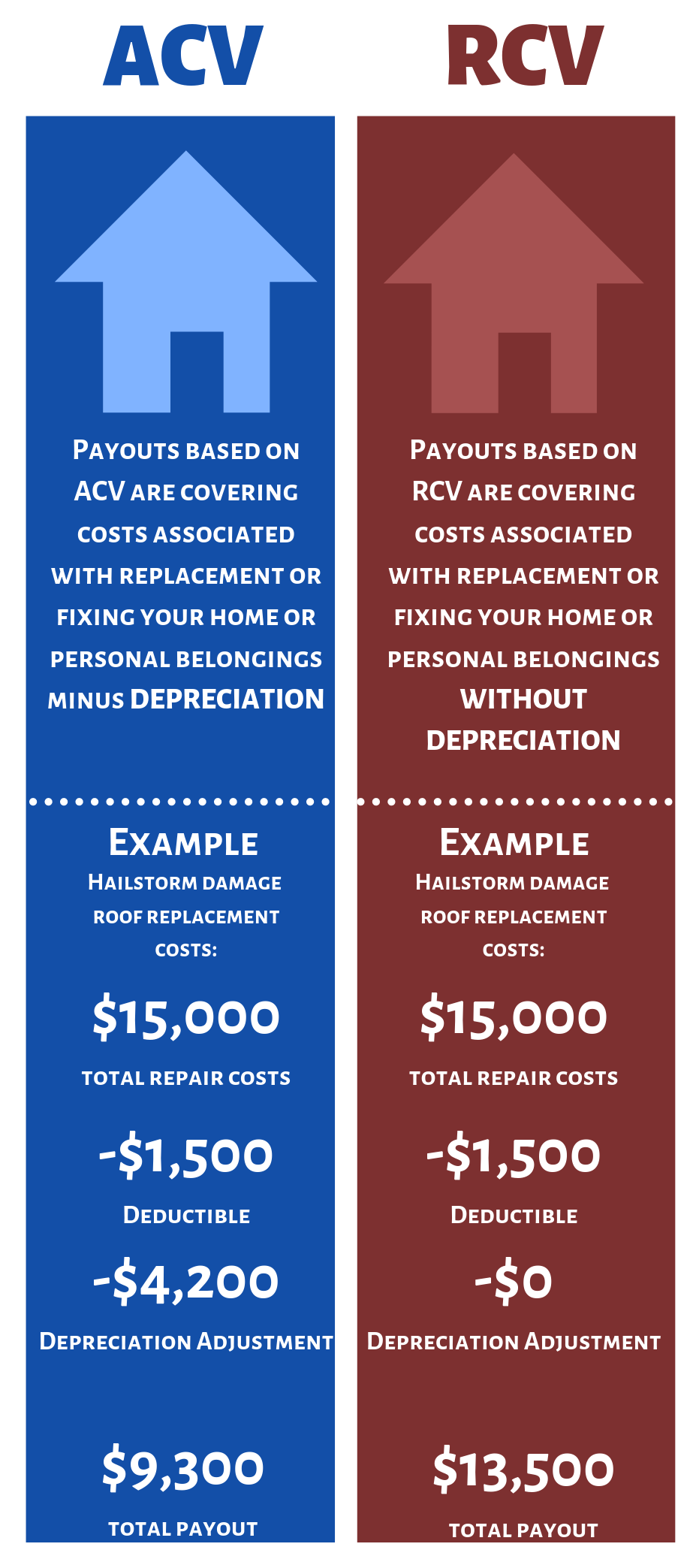 Actual Cash Value vs. Replacement Cost Value
There are a lot of things to consider when it comes to home insurance. Fortunately, home insurance does only cover dwelling by itself, it also covers the items inside the house. Keep in mind that special items may require different coverage.  And the biggest concern of a lot of people is how much money they are going to get in case of a covered incident. In order to understand the difference in payouts you need to be familiar with two terms: Actual Cash Value (ACV) and Replacement Cost Value (RCV).
Actual Cash Value (ACV)
The most important thing you need to know to understand what Actual Cash Value means and how it is identified, you need to be familiar with depreciation. In simple words, depreciation is the amount of value that item loses over time because of factors such as age and wear and tear. For example, two similar items, but one coupling years older will have a different value, just because of age. When the payout is determined based on the Actual Cash Value, the insurance carrier will take into consideration the depreciation that item accumulated over time and subtract it from the original price of the item. So, if you bought a TV for $500 and it got stolen or damaged two years later, you will get a lesser amount depending on how depreciation will be calculated.
Replacement Cost Value (RCV)
RCV provides a little better value because it covers the cost to replace the item that was damaged. Most of the insurance carriers do not inform their customers about the difference between ACV and RCV. It is also important to understand that often RCV can be purchased as additional coverage.
Even if you have RCV coverage, some of the items may be paid based on Actual Cash Value. These items might include:
Older roofs
Property that is not part of the building, such as wood fences, awnings, equipment, etc.
Personal Items, such as collectibles and antiques often require separate coverage. You can learn more about special items coverage
At Mathenia Insurance Group we strive to make sure our customers have superior coverages and understand what kind of coverage they need!
To learn more or request a quote, call our office or click over to our Quotes page to get started.
Either way, we'll make the process easy!