Get a Quote From Us and Receive FREE Mathenia Welcome Package*!
At Mathenia Insurance Group we value the time and money of our potential customers. We live and work by the principle that we benefit when our customers benefit! We can help you learn what kind of coverages you need and potentially save you money on the right policy for you. Also, once one of our agents will provide you with an insurance quote you will be entitled to receive a FREE Mathenia Welcome Package! All you need to do is fill out your information below or you can just walk in our office.
If you have any questions about insurance coverages feel free to visit our FAQ page.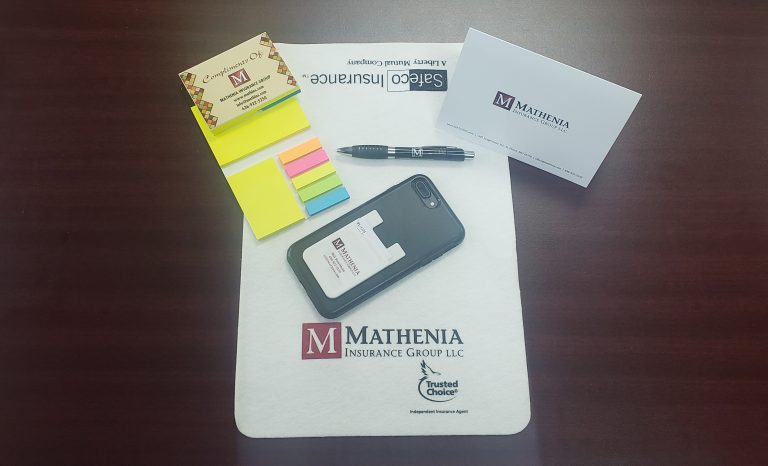 * In order to receive a FREE Mathenia Welcome Package, you must talk to one of our agents and receive at least one quote on Auto, Home, Commercial, Life, or Umbrella insurance.  No purchase necessary to receive a FREE Mathenia Welcome Package. Free Mathenia Welcome Package available while supplies last. Shipping is not available, pick up available at our office. Mathenia Welcome Package Includes: 1 Auto Chamois, 1 Sticky Book, 1 Pen, 1 Silicone Mobile Pocket, and Handwritten Thank You Note from Our Agent!